Up Close & Inspirational: Lynda P. Haddon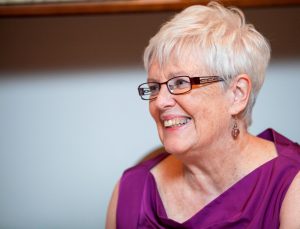 I would like to introduce you to Lynda P. Haddon, Multiple Birth Educator. Lynda was one of the first moms of multiples that I met after I learned I was expecting twins over 30 years ago. Often she was my "go to person" receiving many phone calls filled with every possible parenting question you can imagine, as she had twin daughters only a few years older than my own, and I was a first-time mom.
Who knew at that time we would end up volunteering together for over 30 years at the local and national levels of Canada's multiple-birth community. Lynda's passion for supporting multiples and their families is what has inspired and led her, much later in life (in her late 60's), to use her knowledge and experience to develop a business that would continue to support the multiple-birth community.
What is the name of your business and what is it that you do?
Multiple-Birth Prenatal Classes: Eight years ago I put my prenatal classes for multiple-births (which I taught several times a year for 23 years) on DVD and sold them around the world to families on bedrest or for whom there were no multiple-birth specific classes in their community. To further expand choices, I created two sets of Multiple-Birth Class Guidelines:  one for professionals with a medical background who wish to either start or augment their own classes in their community; and the other for peer support groups looking to start their own multiple-birth classes for their members. Both Guidelines are downloadable off of my website and include everything the presenter could need to support families.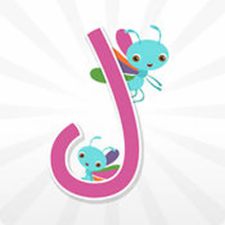 A huge learning curve took place with the creation of my Jumelle: The Best Twin and Baby Tracking App, which holds information for up to 10 children (with Day Care Centres in mind). Parents can easily keep track of who did what, when and for how long (breast/bottle feeding, sleeping and diaper output).  It includes hints and tips for the first six weeks. Parents take a photo of each child, upload it to the App and enter data and notes as they need. Jumelle also has a Facebook Page where I regularly provide posts covering a wide variety of topics.
My recently updated website www.jumelle.ca is a free resource for families where the viewer can also connect to my two blogs: Discussing Multiple Births and Forever Angels, my bereavement support blog.
Why did you choose to become an entrepreneur or to be self-employed?
When our twin daughters were born 35 years ago, we already had a 22-month old daughter. It stood out for me how much the double pregnancy differed from the singleton. It was disconcerting that there were no resources available which dealt with having two babies at a time or which provided pertinent feedback as we struggled with three under two.  Even a search for something as obvious as preparing our older child for the arrival of her twin sisters garnered no practical feedback.
I joined our local twin and triplet support group and felt instant relief. Being involved with families who were experiencing the same fears, exhaustion, lack of confidence, coping difficulties, well, it felt like being "home." No judgments came from this group because we were all making the same journey. A bonus was not having to explain our lifestyle, worry and confusion as we were all in the same boat.  Because of my age (37 when the girls were born), I was one of the older Moms and yet our mutual situation presented a wonderful bonding experience.
I joined the Board of Directors of Multiple Births Families Association (MBFA), our local twin and triplet support group and became committed to researching and writing resources for upcoming families. I did not want parents to be so focused on the challenges of raising multiple-birth babies, e.g. simultaneous breastfeeding and dealing with extreme sleep-deprivation, that they were unable to also see what a special family unit they had created and having twins or more could also have many positives, e.g. built-in playmate and for some, instant family.
Creating and teaching multiple-birth prenatal classes to better prepare parents became a focus and to improve my skills, I attended seminars given in the community by hospitals, healthcare centres as well as breastfeeding/lactation conferences. Virtually none of these covered anything on twins or more, so I found myself encouraging the groups to add multiple-birth perspectives to their own practices and classes. It was an uphill battle.  "What's one more baby?" asked one long-time prenatal teacher of singleton babies. Unfortunately, unless you are walking the walk, many healthcare professionals can't or won't get what the difference is. I also joined the Ottawa Coalition for the Prevention of Low Birth Weight and was a member for its duration of 15 years, the last 5 as its Chair.
Simultaneously, bereaved families were reaching out to MBFA because they had suffered the loss of one, more or all of their babies. At the time, it was not uncommon for support chapters to only accept members with intact sets of multiples, and it was blatantly obvious to me as the person taking the calls, that this was unfair to bereaved families who desperately needed a safe place to mourn not to be re-victimized. I tried to recruit someone to lead bereavement support, but it was too draining for Moms and Dads who were in mourning. I decided to take things into my own hands and MBFA became the first support Chapter in Canada to offer bereavement support to grieving parents.
I signed up for bereavement courses offered by one of the Funeral Homes and became a member of the Bereavement Support Committee at our local labour and delivery hospital. I also added bereavement support in the form of a handout and quick reference to families taking our multiple-birth prenatal classes because I do not feel the delivery room is the place to learn about loss of a baby or babies.  Bereaved multiple-birth parents lose not only a much-wanted child but also a unique parenting experience. To add to the heartbreak, birth is the only time the babies were all together, so taking photos and other mementos is extremely important, especially over time, for the parents as well as the survivor(s).
I joined Multiple Births Canada's (MBC) Board of Directors and held several positions over the years, including Board Chair. I created their Loss, Breastfeeding and Preterm Birth Support Networks and wrote and developed many of their Fact Sheets and Booklets. I remain involved with MBC to this day. I have spoken about multiple-birth loss in Las Vegas, Prague, Ottawa, Toronto, and at several MBC healthcare conferences.
Bereaved grandparents joined our group and before long, surviving co-multiples found us so I increased our support to cover those who have the challenge of having to try and learn to go from "We" to "I" as the result of losing the individual(s) who had been with them from conception.
Has this always been what you wanted to do or did you grow up dreaming of another career (what was the dream)?
I had leaned towards being a Librarian. It wasn't to be as my life worked out, but I found the library a great place to hang out and my children and I spent a lot of time amongst the books and gatherings.
What motivates you each day?
I have remained determined that every multiple-birth family should have adequate resources available to them in order for them to be the best parents they can be and to this end have set about to create what I can aimed at reducing anxiety, answering questions or concerns and empowering them so that they can enjoy their babies, toddlers and children. It feels amazing to hear "I feel so much better after having spoken to you."
Who or what was your biggest inspiration for making the decision to become self-employed?
The fact that so many of those not walking the walk of having multiples just did not get how different an experience it is from having one at a time. I just kept trying to get them in hear me and come around to the experiences I brought to the table on behalf of multiple-birth families, always with the hope of getting them to understand the many differences having two or more at a time. One can make inroads in labour and delivery and then the staff changes and one has to begin all over again.  Empowering the parents to know what to ask/request became a driving force.  We can create the support we need ourselves!
What have been your more difficult challenges or obstacles, and what have you learned from them?
What has been very interesting in over 35 years in the field is how far the exchange of resources and information has come. When I started, connections were either by phone or mail. Things changed rapidly with the Internet, Facebook, Blogs, Instagram, Apps and other connection choices. The internet is constantly evolving and I have not always found it easy or welcome. It is a marvel though and answers and information are quickly and readily available to those who need it at any time of the day or night. The speed of resolution of any issues with their babies is welcomed by parents.
As noted above, getting those who look after us to better understand the differences between having one and two or more at a time is a huge challenge. Breastfeeding, extreme sleep deprivation, balancing looking after the babies and taking care of yourself, plus keeping your own marital relationship alive and well are some examples of the challenges. Repeat, repeat, repeat became my mantra.
What is the best business advice you have ever received?
Make it pertinent/understandable.
What are your top 3 tips or pieces of advice you would share with new entrepreneurs or business owners? 
Try not to get discouraged.

Know your product.

Be passionate about it.
Share a little about you, your work or volunteer background, your family hobbies, etc.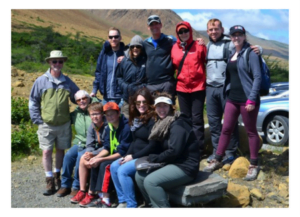 I am a wife, mother of 4 grown daughters and have 4 wonderful grandchildren that continue to keep me active and young at heart!
I am active in my community, am Past President of our local Horticultural Society and for the past 8 years have been in charge of gardening volunteers taking care of four Town gardens. Gardening has always been a huge passion of mine. I knit hats for annual snowsuit distribution, and am in the midst of becoming a Hospice volunteer. For 14 years I have driven a lovely woman (who can't drive) for groceries every two weeks and I am on call for any other medical needs she has.  I have spent time on several Town committees, including Communities in Bloom and care of a historical stone home. I also love to read, do puzzles and I collect stamps.
---
To learn more about Lynda and her work you can find her at:

Website: www.jumelle.ca
Blogs:
Email: lynda@jumelle.ca
Facebook: https://www.facebook.com/jumelleapp/
Jumelle App on iTunes: Get Jumelle The Best Twin and Baby Tracker App from iTunes!
---
If you are a female entrepreneur/business owner and would like to be featured as part of the Up Close & Inspirational blog series feel free to get in touch by email at kimberley@beyondyouroffice.com. I would love to hear from you!
Allow me to introduce you to Heather Nelson. She's the owner and principal consultant of her own corporate partnership and sponsorship consultancy – BridgeRaise. I first met Heather in September 2019 at a 2-day business training retreat for women in downtown Toronto hosted by Shelagh Cummins our shared business coach. Together, and with other amazing…
Read More