Up Close & Inspirational: Anne Doswell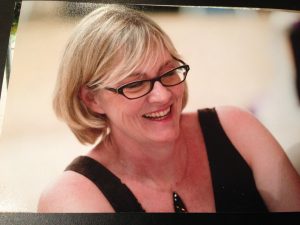 This weeks Up Close & Inspirational Blog post showcases Anne Doswell, owner of Lice Services Canada. I met Anne earlier this year and was truly inspired by her incredible determination to make her business a success. While her services and products may not be something you want to use (no one wants lice!), you will soon see that her knowledge and the team supporting her, are your first choice for getting help to deal with these nasty little bugs!
Thank you to Anne for sharing your story and business tips to help others who may be in a similar situation in their business and in their lives.
What is the name of your business and what it is that you do?
I am the owner of Lice Services Canada and we do head lice removal plus head checks in schools, daycares and camps. We have a centrally located clinic plus a mobile team for home visits. I am trying to get safe lice removal information out to families. There are many products that are unsafe and myths that need to be addressed so that families can make well-informed decisions on lice removal.
Why did you choose to become an entrepreneur or to be self-employed?
I have almost always been self-employed. When the opportunity came up for this business I knew it was a great business and I knew it was for me.
Has this always been what you wanted to do or did you grow up dreaming of another career (what was that dream)?
The only dream I had other than to be self-employed was to be a teacher. I think it was only to get summers off. I quickly realized teachers have something special and that it wasn't a career for me.
What motivates you each day?
I am motivated by knowing I am helping people during a very stressful time. Also knowing that the treatments are pesticide free so that children and parents are not exposed to harmful products. The best part is when we are done knowing that these families have the correct information and if it ever happens again they are better prepared to deal with it.
Who or what was your biggest inspiration behind making the decision to become self-employed?
My biggest inspiration for becoming the owner of this company was the previous owner. She is an amazingly calm, ethical, generous person and a great team leader. I strive to continue to run the company with those attributes.
What is the best business advice you have ever received?
The best business advice is to understand your numbers. If you don't understand your numbers you will never be able to make necessary adjustments when required.
What are your top 3 tips or pieces of advice you would share with new entrepreneurs or business owners?
My 3 tips for the new business owner:
Get an SEO specialist before you set up your website. You need to make sure everything is done right from the beginning.
If you don't know social media learn quickly or get someone who can teach you.
Be grateful for the opportunities in running your own business.
Share a little about you, your work or volunteer background, your family, hobbies, etc.
I am married and have 3 young men ages 18, 21 and 24 and they are just starting to build their own lives. I was lucky to be able to stay home with them. During that time I volunteered in the community and at their schools. I love to travel and spending time at our cottage in the summer.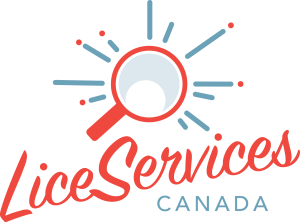 If a parent, how do you balance parenting and being self-employed?
This is a great time in my life to be running a business. My boys are moving on with their lives and I have lots more free time to dedicate to my business.
You can find Anne and Lice Services Canada on her website: www.liceservicescanada.com and on social media:
Facebook | Twitter | LinkedIn |Instagram
---
If you are woman entrepreneur/business owner and would like to be featured as part of the Up Close & Inspirational blog series feel free to get in touch by email at kimberley@beyondyouroffice.com. I would love to hear from you!
Allow me to introduce you to Heather Nelson. She's the owner and principal consultant of her own corporate partnership and sponsorship consultancy – BridgeRaise. I first met Heather in September 2019 at a 2-day business training retreat for women in downtown Toronto hosted by Shelagh Cummins our shared business coach. Together, and with other amazing…
Read More